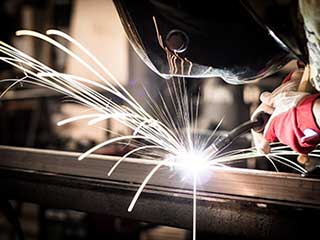 Your gate is what keeps your home and property secure. It's tough and durable, but like any piece of complex machinery it needs regular attention to keep it working properly. Our technicians can provide you with all the services necessary to fix any problem with your automatic gate system.
Emergency Repairs And Replacements
If your gate needs to be fixed as soon as possible, we can help. Whether the opener has broken down and needs to be replaced, or the gate itself has been damaged somehow, we can provide you with a fast and effective solution. If you don't know what's wrong - no problem, our technicians can find out what's causing the issue.
Fixing Electrical Components
Your gate relies on several key electrical components in order to function properly; the remote control, the intercom and the opener. These electrical units are complex, and there's a lot that can go wrong with them; motor gears can wear out, wires can be damaged or disconnected, switches can corrode, and circuit boards can develop glitches. Our technicians can diagnose and repair these problems, and provide any necessary replacements.
Realigning Sensors And Fixing Tracks
Gates can be knocked out of alignment, preventing them from closing and opening properly. This can compromise your property's security, so it's important to have it fixed quickly. This can be the result of damage to the track, or an unexpected collision. Our technicians will repair the damage and realign your gate with its track in no time. If the system keeps reversing and isn't able to close, the opener safety sensors may be misaligned, in which case our team will reposition them and make sure the system goes back to its normal operational status.
Repairing Tracks And Hinges
Any automatic gate is designed to be tough, but it can still develop flaws from things like rust, or simply wear and tear. Our team can straighten dents in the track, and will be able to weld your hinges into proper working condition if necessary.
Arrange An Appointment Today
We offer gate repair services to commercial and residential clients. Whether your gate has broken down completely, or has developed an ongoing problem that needs to be addressed, our technicians can help. Contact Garage Door Repair Moorpark today to find out what we can do for you.
Give our team a call if you need help with:

Steel Gates

Rollup Gates

Phone Entry Systems

Allstar Remote