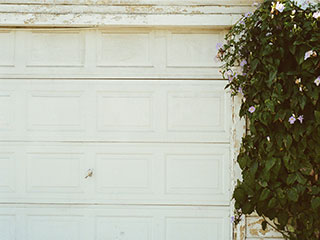 Find yourself in need of assistance? Then look no further than our professional team. No matter what's wrong with your garage door, you can always rest assured that our experts will be able to resolve it safely and quickly. We've been working in this field for over ten years, and there's no problem or task we can't handle. We are fully committed to ensuring not only our customers' satisfaction, but their safety as well.
Only The Best
When it comes to replacement parts and products, we never compromise. We only use state of the art equipment and components in order to ensure that our work is reliable and effective. If you'd like to have a new Clopay garage door installed or you want to upgrade to a new Liftmaster opener, our team will gladly help you out. We'll make sure you find the best model for your needs, and that you don't neglect to take everything into consideration before making your decision. We've become one of the leading service teams in California for the high standards we maintain in both our repair and installation services.
Repair Specialists at Your Service
Whether it's a matter of replacing a broken spring, or fixing a problem with the opener's motor, our team can help. We know exactly how to approach every potential problem you may experience, and our technicians have the skills and the knowledge to safely perform anything from panel replacement to spring adjustment. Dealing with garage door problems can be dangerous if you don't possess the necessary experience and professional training, which is why you should never try to handle any major issue by yourself, especially not when our team can safely take care of the problem for you.
Your Reliable Experts
Whether you require emergency solutions or you're simply looking for some professional maintenance, you'll find no better team to call than Garage Door Repair Moorpark. Our technicians will gladly assist you with anything from a broken cable to a new door installation.
Call Us Today!

Highly Skilled Experts

Affordable & Reliable Services

Weekend Appointments

Satisfaction Guaranteed